How do you utilize the smart data with touch system?
"Smart Data" refers to the economic value added from the rapidly growing markets while "Big Data" is seen as the result of the advances achieved in the digitalization of previous analog data sources and also the emergence of new digital data sources.

How do you utilize the smart data with touch system? The touch embedded system screens range from 10.4" to 21.5" in size or even larger and that allows for the customization for your regional needs!
Reliable System with fanless design
When install in factories or industrial production line environment, better not have moving part because it may cause dust obsolete or clogging. WAP series fanless thermal solution can avoid units malfunction and keep the system cool with low power consumption.
Sturdy aluminate front frame design with hair brush & anodized
With true-flat, IP65, finishing, WAP series PPC won't degradant materials' properties caused by chemical reaction with their environments, also against dust and water from front, suitable for withstand harsh environment.
Wide Voltage & Wide temperature support
For industrial applications, WAP series design for harsh environment – provide a wide range voltage & operating temperature. Voltage is from 12V to 36V, and operating temperature is from -30°C (optional) to 50°C. The wide voltage protects the products by converting different voltage input to meet the one as required, these provide rock-solid, industrial-grade performance.
Water Droplet / Vapor protect
Water drops or vapor will cling to the panel after rain splashed on the screen. If that happens, the content maybe unclear to operate, our monitor prevent water drops and vopor
MACTRON GROUP - BAS Series Embedded Box PC
BAS0403
Intel® Bay Trail SoC onboard processor
Dual display: VGA/HDMI
1 VGA, 1 HDMI, 2 USB, 1 COM, 2 LAN
DC 12 ~ 24V input
Wide temperature: -20°C ~ 60°C
Watchdog timer
BAS0414
Intel® ApolloLake SoC onboard processor
Dual display: HDMI/DP
1 HDMI, 1 DP, 3 USB, 3 COM, 2 LAN , 1 AUDIO
DC 12 ~ 36V input with phoenix connector
Wide temperature: -20°C ~ 60°C
Watchdog timer
BAS0426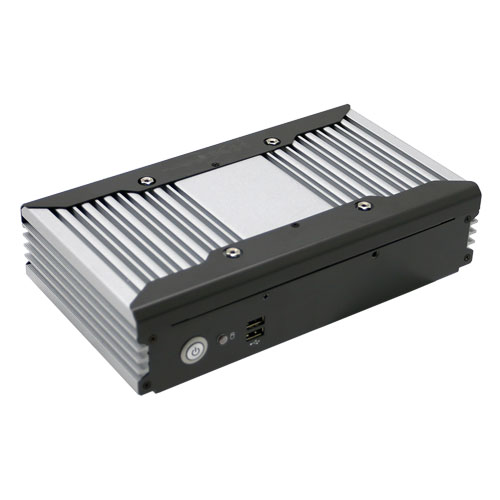 Intel® 6th Gen. ULV mobile processor support
Dual display: HDMI/DP
Two Intel Gigabit Ethernet ports
1 DP, 1 HDMI, 4 USB, 3 COM, 2 LAN, 1 Audio
DC 9 ~ 36V input
Watchdog timer
Contact Us
+886-2-2795-1668